Ascend Source is a team of strategy-driven ecosystem experts bridging the gap between Enterprise Organizations, Technology Partners, and Sellers. We accelerate transformation by developing robust strategies around technology and solutions, guiding organizations to innovate while securing the best partner, and successfully deploying solutions and drive adoption.
Ascend Source works as a trusted technology advisor matchlessly positioned to guide enterprise organizations when evaluating and selecting technology applications. Our unique business and deep understanding of complex ecosystems allow us to connect technology representatives and system integrators back to the customer to solve their business pains and accelerate business outcomes.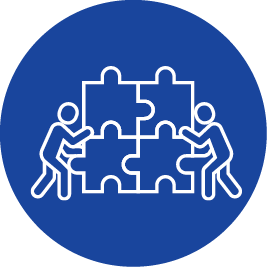 ENTERPRISE ORGANIZATIONS
Ascend Source is dedicated to understanding enterprise organizations' business pains, processes, and strategies. Our model allows us to recommend Partners with vetted experience, deep expertise, and customer references to support your current initiatives and resource needs. Ascend Source works closely with Partners specializing in various technologies in all industries to bring multiple options to your ever-changing organization.
TECHNOLOGY PARTNERS
When Partners work with Ascend Source, they can remain focused on customer success. At the same time, Ascend Source creates awareness, accelerates your pipeline, and brings net new opportunities via our trusted relationships, the end customer, and technology sellers.
Partners who showcase their use cases, subject matter expertise, and proven methodology will drive a more meaningful and compelling position to enterprise organizations.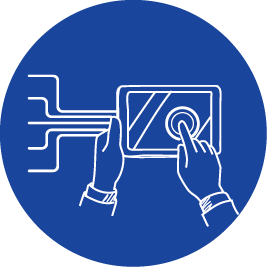 TECHNOLOGY SELLERS
Ascend Source invests in the strategy, generation, and alignment of opportunities on behalf of technology sellers.  Our goal is to work alongside you to generate, compel, progress, and secure new and existing customer initiatives. By leveraging the strengths and references of your partner ecosystem, Ascend Source provides you with untapped opportunities and insights.
Keep up with the Ascend Source team – wherever they are!
Visit our Events Page and make plans to join us!
WHY ASCEND SOURCE IS DIFFERENT
As the connective agency and innovation accelerator in our space, we understand the complexity of technology ecosystems, allowing us to guide customers toward needed transformation, and ensure success by enlisting a proven integrator or technology partner to drive business outcomes.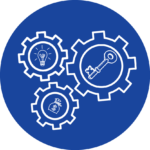 Ascend Source is a team of strategy-driven ecosystem experts bridging the gap between Enterprise Organizations, Technology Partners, and Sellers. By leveraging decades of technology experience, we are uniquely able to guide and advise all stakeholders within the transformational journey.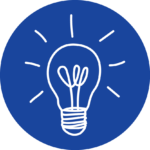 The depth and experience of our organization enable all ecosystem participants to leverage our strategic insights and robust data. This information at the fingertips of Enterprise Organizations, Technology Partners, and Sellers allows a cohesive approach based on proven outcomes and experience to drive adoption and recognize a condensed time to value.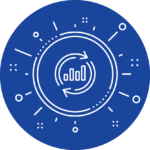 As the Ascend Source team works across all sponsors involved in making transformational and innovation-driven decisions, our experts can advise and direct organizations to amplify success and realize the missioned business targets and goals. By working with Ascend Source, we will align, allocate, and guide our Partners, Customers, and Sellers to remain focused and maximize long-term and short-term objectives.
Secret Weapon!
Ascend Source is my secret weapon.
—Industry Account Executive, Regulated Industries,  SAP
New dimensions in relationship development
Ascend Source brings new dimensions in relationship development with clients and partners in this digital era.  Working with specialized and unique partners in clustered technology provides them with leveraged sales and marketing opportunities. We are proud to say that Ascend Source has helped in closing our first opportunity in the shortest time period after partnership.
—Naren Gangidi, My Supply Chain Group
One of the best investments we've made
Ascend Source's ability to bring value to both SAP and the ecosystem allows them to be invaluable to their customers and truly trusted by SAP. We view the Ascend Source team as one of the best investments we've made and our growth is a direct reference.
—Doug DelPorto, GCS Group
Tremendous Insight and Value
Ascend Source not only brings tremendous insight & value to our market unit, but they are a trusted advisor that consistently makes our partners better 'SAP Partners!
—Director of Strategic Alliances, SAP
What a resource!
I wish I had met you when I first started working at SAP.
—Industry Account Executive, Large Enterprise,
Midwest Market Unit, SAP
Let's Start Something new,
Say Hello!
Drop us a line and we will get right back to you!